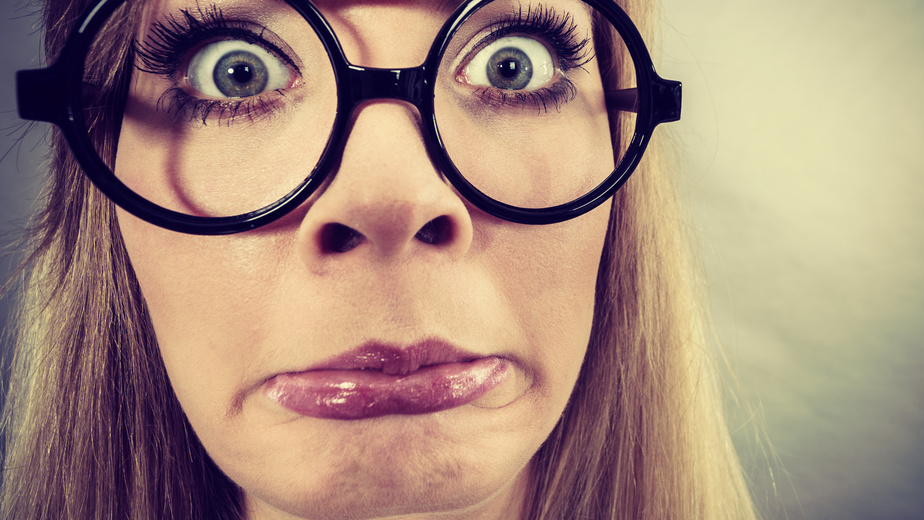 I didn't expect to encounter a reverse culture shock after living and working in the US for four years. But, that's exactly what happened when I was in Germany last month. While driving, shopping, and socializing, many things seemed curious to me.
Once I arrived in Europe for the summer, I spent many weeks greeting people with a friendly "Hallo. Wie geht's?" (German for "Hi. How are you?"). Even after I noticed bemused gazes and realized that I had adopted a more American way of speaking, I couldn't stop. Germans barely greet people they don't know, and they certainly don't ask about their feelings or state of mind as they'd expect a detailed answer. I'm sure my unusual salutation coupled with my light French accent left many people questioning my sanity!
Germans are unfriendly
Germans don't greet people they aren't acquainted with, and they rarely smile. For as long as I lived in the country, this never used to bother me. I was used to the German demeanor.
According to a survey by InterNations, Germany is one of the worst places to adjust to socially, ranking 57th in terms of ease of settling in and 55th for overall friendliness.
During my stay in Germany, the serious faces felt cold and unfriendly. At one point, I was so upset that I wanted to shake a woman I was talking to in a parking lot in Mainz. Our children were going to the same tennis camp in small groups split by age. I unsuccessfully attempted to make small talk and was surprised at how unfriendly she was. Of course, I was the only outsider; the other parents knew each other because the tennis club is located in a small neighborhood. But, she still didn't need to make me feel so unwelcome!
The German population has been aging progressively
After years of exposure to German culture, I've also observed how old the population looks. I've visited friends a couple of times in the little town of Eltville am Rhein, where I lived before moving to the States. The town has a lovely promenade directly on the Rhine river. People gather each weekend, drinking a glass of Riesling while watching the boats cruising along the river. Nothing has changed, except that the people feel even older now than when I last visited 2 years ago.
According to the CIA's Facebook page, Germany ranks in the oldest country in the world. Germany's median age* is 46.8 years, 9 years older than the United States (37.9) and 5 years older than France (41.2).
Life slows down on the weekends
Perhaps life moves so slowly in Germany because the population is aging? I certainly didn't feel the hectic pace that I've grown accustomed to in the bustling cities of the East Coast. In Germany, life comes to a halt in the evening, slows down on Saturdays, and is calm on Sundays. I'd forgotten this feeling of rest during the weekend. Honestly, I've missed it.
Cars and driving
In this article about American drivers, I bragged about driving at 125 mph (200 km/h) average speed on the German Autobahn. Guys, that time is over. Now, I find myself hovering in the right lane (with the slow traffic) at 60 mph, unable to accelerate or maintain a higher speed. At the end of my vacation in France, I could drive comfortably at 80+ mph, but my days of high speeds on German highways seem to be over.
Regardless of my speed, I enjoyed the pleasant shape of German highways. While my friends frequently complain that the state investments in infrastructure are too low, I couldn't stop comparing these roads with American interstates or the Washington beltway. German roads are well maintained in comparison with the US.
"To accommodate higher-speed traffic, Autobahn road surfaces are constructed with multiple layers of concrete. Autobahn roads are also inspected regularly for irregularities in the road surface or any damage. If anything is found during these inspections, the whole area of road around the damaged section is replaced." reported Business Insider in this 2016 article.
Housing Differences
I loved staying in a solid German house! The wooden floor didn't crack with every step. Doors and windows offered thermic insulation as well as noise reduction. The electricity switches look gorgeous and don't threaten to break every time I touch them. I also loved having exterior shutters at the windows! I closed them as soon as the summer heat started to enter the house, and they left just enough light while preserving the coolness of the house. At night, I left them wide open to allow cooler air to enter the rooms.
My house here in the US is larger and has A/C and screens at the windows, but it doesn't come close to the comfort of German houses.
Shopping Surprises
I had my first reverse shock of the summer when I paid at the supermarket. I went to REWE, a supermarket chain known for good but somehow expensive choices. I bought fruit, vegetables, dairy products, and some basics like rice, pasta, juice, and water. My bill totaled up to €50 (around $55). In my Maryland neighborhood, I'd have paid at least $80 for similar products. When my family joined me 10 days later, we went to a Walmart-like supermarket. I had the same experience, and even my oldest daughter pointed out the lower prices in this supermarket compared to ones in the US.
My husband argues—and he is probably right—that life is not cheaper in Germany but that we've gotten used to the steep priced of Northwestern DC and Bethesda. Would you agree with him?
Some final words to experiencing a reverse culture shock in Germany
Eating wonderful German breads wasn't so much a reverse shock as an enjoyable experience. I can only agree with the words of GermanFoodGuide.com, which states, "In Germany, bread is more than just a food; it is a part of the German culture." My love for German bread is probably the most German part of me: I will always prefer a good whole grain bread (my favorite is sunflower grain) to a crusty French baguette.
Have you experienced culture shock? Please drop your thoughts in the comments below.
*The median age is the age that divides a population in 2 equal groups; half the people are younger than this age, and half are older.
Photo credit: Voyagerix
Leave a comment with your Facebook account, or use the comment fields below
comments