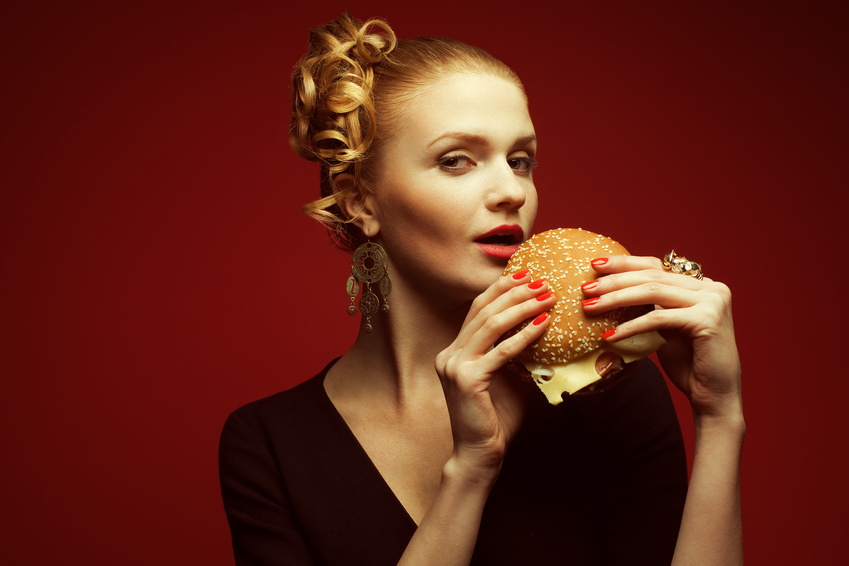 A few days ago, Burger King released a new commercial for its Croissan'wich. Speaking in a strong French accent, the woman in the ad praises this new product, which is simply a burger patty on a croissant instead of a bun.
In an earlier post, "Do French Accents in Advertising Help Sell," I've already talked about the power of accents in advertising. In commercials, accents can convey a strong message by transferring the traits associated with the accent to the brand. Usually, the French accent alone can make a product seem sexy. But, in the case of Burger King, I have some doubts.
"I'm eating a Croissan'wich made with 100% butter," says the man in the ad, followed by the woman who repeats the same statement but in a strong French accent. Then, the man comments, "the way she says it is way prettier." You can watch it for yourself here:
Those of you who've known me for a while are aware that I'm always eager to bring up my French roots or German business ethic. With that in mind, let me be clear about this commercial: it completely sucks.
American fast food and French cuisine?
Burger King is just a typical American fast-food chain trying to sell a burger in a croissant instead of a bun; that has absolutely nothing to do with French cuisine.
Furthermore, croissants are so generic in the States, so Burger King really isn't that unique for offering a croissant burger. The commercial itself emphasizes the ingredient butter three times in the 15-second ad. But, butter is not uniquely French, is it? So, why for God's sake would Burger King include a character with such a strong French accent to market this product?
Honestly, Burger King probably used a French-sounding person in an effort to stand out from other burger companies' commercials. For some people, this woman and her accent increase the attractiveness of the burger, make it look more desirable.
Is a French accent still sexy?
A quick Google search gives us an answer. "Sexy accent" reveals three million search results. Many are not survey-based but still give us the same direction: French doesn't seem as sexy as it used to be.
In this article from 2015, Brits rank the highest worldwide for sexy accents, while France only came in fifth place:
In a 2016 OnePoll.com survey, an Irish accent was voted the sexiest in the world. In this list, a French accent only made fourth place.
The newest and also the most interesting article I found on this topic is from Insider Monkey. In "11 Sexiest Accents in the World," they identified seven different rankings published in the last few years and crosschecked the languages on the lists. Then, they attributed points to each accent according to its mentions and rankings. In the end, a British accent won, closely followed by Irish and French accents, respectively.
Many studies focus on accents and their perceptions among other cultures. For many Americans, the British accent expresses class and seriousness. According to Susan Cantor, CEO of New York's Red Peak Group, "A French voiceover might convey a certain status."
A 2014 Dutch study concluded that in advertising, the accent must fit the product. So a German accent would work well for marketing products like cars and sausages, a French accent would be suited to cosmetics and wine, and an Italian accent would match pasta and pizza.
Perhaps I'm being too French here, but in my eyes, the French accent in Burger King's commercial doesn't make the burger seem sexy or classy. In fact, selling two for $4 isn't too classy either.
Leave a comment with your Facebook account, or use the comment fields below
comments