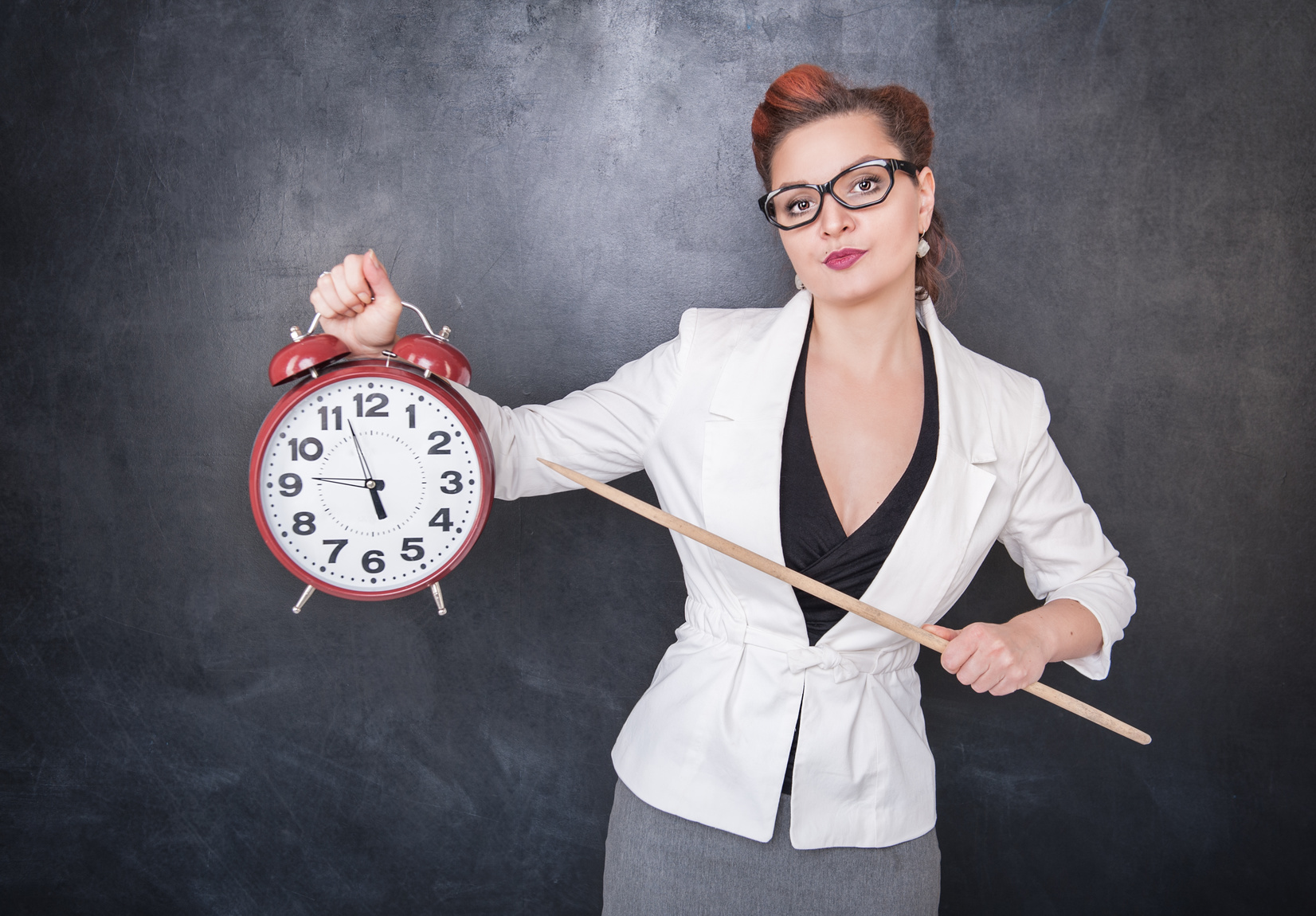 Are Germans really always on time? Yes, they are most of the time. But, that doesn't mean that everything is perfectly timed in Germany. German trains are often delayed, and you may wait for a while at the doctor's office. However when a project goes out of control and is not completed on time, Germans can't really understand it. The best example of this is the delayed opening of Berlin's new airport.
I lived in Germany for over 20 years, and my working habits are very German. The most visible aspect of my German-ness is probably my apprehension of time. I'm punctual at work and in private life, and I would never go to other people's homes unannounced. I also hate it when somebody interrupts me for small talk while I'm working. I prefer to focus for a while on work, and then take a break for talking, without mixing up things.
I didn't realize how German I was when I moved to the States
I am fortunate to live in a pretty international neighborhood where many French people have settled. After moving to the area with 2 small children, then ages 2 and 4, it was easy to connect with other French parents. When we met, I greeted them with a firm handshake, which left them pretty puzzled. French acquaintances, family, and friends kiss each other on the cheeks (faire la bise) since handshakes are for business. I also would call to say I'm late to pick up my kids from a playdate, regardless if I was 5 or 20 minutes behind. At some point, they told me it was clear that I'd lived in Germany!
Time is a very important part of German life, and promptness is taken for granted. For example, the German National Railroad Corporation (Deutsche Bahn) advertises their promptness indicators in the main stations and publications. German newspapers report frequently about this topic. As recently as December 19th, one senior executive was quoted in a newspaper as saying, "Promptness is our Achilles heel".
However, Germans can be very patient while waiting at a doctor's office, even with an appointment. From my observations, I'd say that they can wait up to 45 minutes without complaining. Of course, every person is different and has different obligations, and sometimes their patience for emergency cases wears out quickly.
During my last years living in Germany, I experienced a new type of organization. Younger doctors have offered a call back function to inform patients about the waiting time. I could then decide virtually whether to take my turn or reschedule my appointment. I haven't lived long enough in the States and am not sick often enough to know if this feature is available here. However, it seems to me that I've barely waited more than 10 minutes at a doctor's office here.
Germans are not immune to wrong planning
As much as Germans love promptness and organize their life around tight schedules, they are not immune to optimistic or even wrong planning. Some of the most famous recent examples have been the construction of a new concert hall in Hamburg and of the new airport in Berlin. Both projects experienced a series of delays and exponential cost increases.
Finally, 6 years later and 10 time more expensive than originally planned, the Elbphilarmony's first concert was held in November 2016.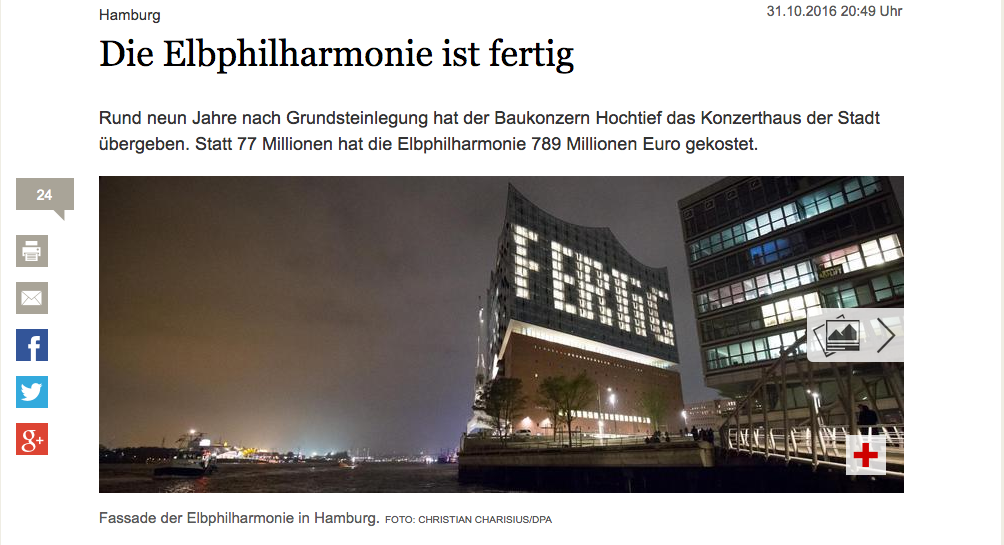 Failed German punctuality and efficiency
When the ground-breaking ceremony for the new Berlin's airport was held in September 2006, I was commuting every two weeks from Frankfurt to Berlin. While working in Charlottenburg, I found the Tegel airport at the north of the city to be very convenient for me, and I was not thrilled with the new location, which is far-off at the other side of the city.
Currently, the opening has been rescheduled again for 2017 or even 2018. There is still no certainty about the final schedule. According to an investigation committee, this series of delays is due to poor construction planning, management, and execution. Under these circumstances, it may not be surprising to learn that the original construction budget of €1 billion has skyrocketed to at least €6 billion.
Handelsblatt, a German heavyweight business newspaper called it "the building project that trashed Germany's reputation for efficiency."
Do you agree?
Leave a comment with your Facebook account, or use the comment fields below
comments