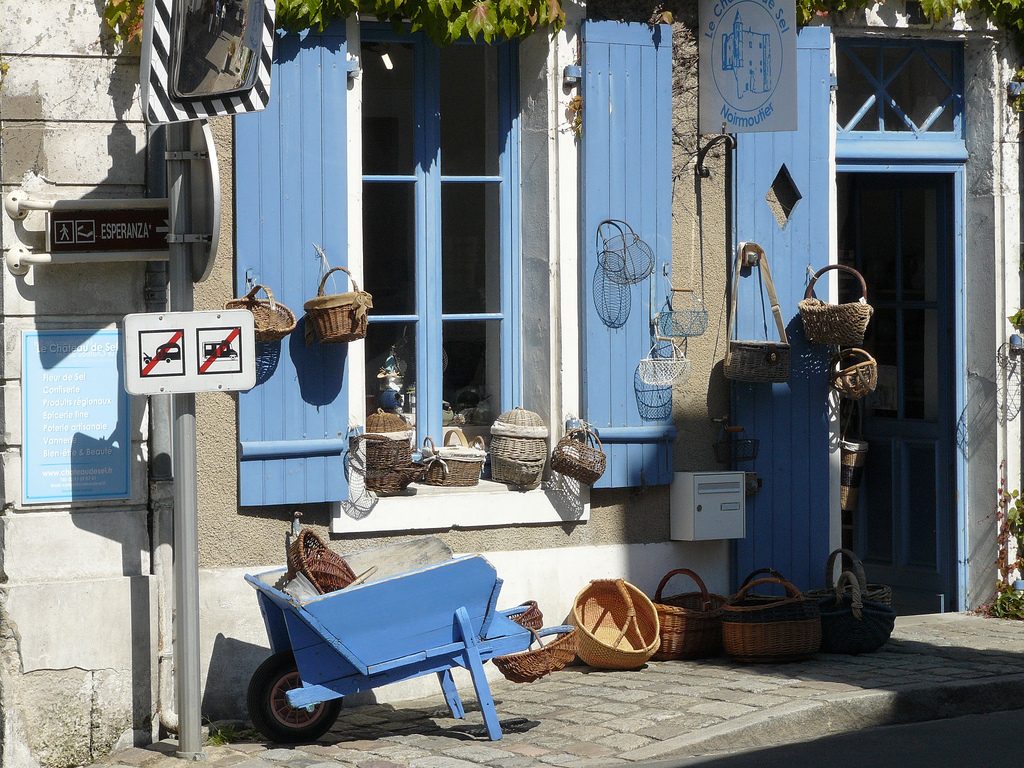 French people and Germans alike complain about the lack of exterior shutters in Washington DC. This deficit causes an energy loss in winter and summer, a lack of privacy each evening, and too much light for a good night's sleep!
You may laugh when you find out what I miss the most from my German house: the exterior rolling shutters. I miss them most at night because it's never really dark in an American bedroom. I miss them because in Germany, I could sleep with an open window without thinking of possible intruders. I miss them because summers in Washington DC are so hot, and I can't insulate my windows from the fierce sun. Finally, I miss them because my home has no privacy once it's dark outside and the lights are on.
I'm not alone in missing my shutters. I don't know a single French or German friend who hasn't complained to me at least once about the lack of outside shutters in the States. We also make fun of our American shutters because they're just decorative and way too small compared to our windows! Take a look at these shutters (my house by the way!)  on the picture below: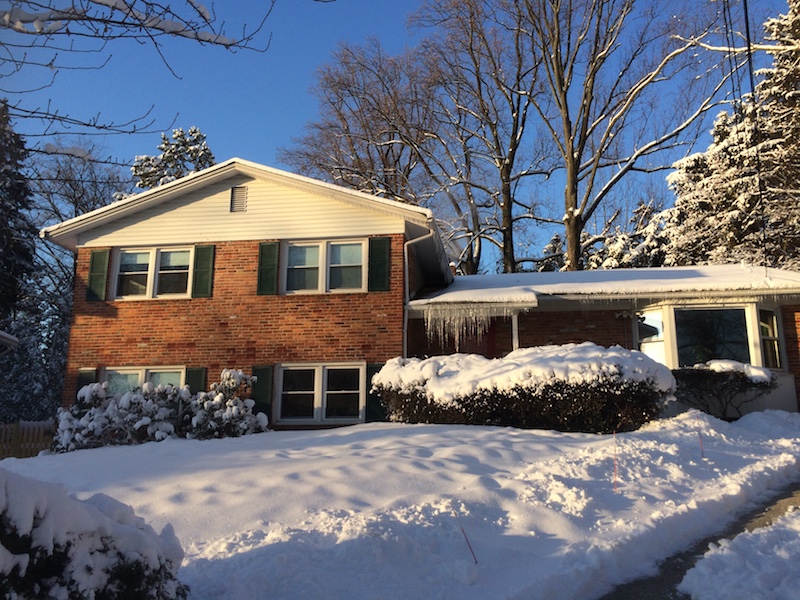 But, Americans seem to like their cosmetic shutters. For example, I came across an advertisement that said, "Just like a frame finishes a picture, exterior shutters finish the appearance of your home."
Washington DC isn't the rule for American shutters
The farther North you travel, the more the homes look like those in DC. Most houses have few or no exterior shutters in Boston or Minneapolis. However, the South is a different matter.
During my first visit to the States 20 years ago, I stayed in a friend's house in Phoenix, AZ. I remember the cool stone floor, the gorgeous outside pool, and the rolling shutters that provided a cooling shade inside the house.
In the coastal regions of Florida, rolling shutters are also very common. Hurricane shutters are another common feature to protect against high winds and flying debris.
In Houston, TX, my friend Heather told me that some of the houses have outside shutters to keep out the heat and hurricane winds. Other homes have extendable black shutters outside each window that open to let in some natural light or close to block the sun.
Blinds, shade, and shutters in France and Germany
In France and Germany, all houses have exterior shutters. However, they differ in look and material. In France, shutters hang outside to the right and left of each window. In larger buildings, they are folded into the outside window frame. They can be made out of wood, metal, or—in the case of newer constructions—out of vinyl. They're frequently solid in color, which also provides a visual identity to the houses. For example, in the region where I spent my vacations as a child, the houses were white, and the shutters were blue.
Although German shutters are made out of wood or vinyl (I don't remember seeing metallic blinds in Germany), they have a completely different look. Rolling shutters come pre-installed on new windows as one unit. When they are up, they are invisible from the outside and inside and are just plain white or grayish.
However, shutters fulfill the same roles in both countries: privacy, insulation, and darkening of the room.
Speaking out for roller shutters and screens
I don't want to berate you, dear American readers. I may dislike the absence of exterior shutters in Washington or elsewhere, but you are right to complain about the lack of screens in France and Germany, allowing bugs to bother us day and night.
Still, my powerful argument is energy efficiency. Windows are one of the biggest sources of energy loss in a house. According to Penn State University's website, "Windows lose more heat per square foot of area in winter and gain more heat in summer than any other surface in the home."
Cold weather in DC isn't just stressful when you're outside. When we'd come home on a chilly night in Germany, we immediately felt comfortable. The house was warm and welcoming. But, every time I come home in the States, I wonder if our heating system is broken. It's not; the heat just vanishes under the doors, through the windows, and from the ice-cold walls.
I have been told that somewhere between the capital and New York, an invisible line called the Mason-Dixon supposedly separates the North from the South. Maybe it's time to reconsider the geographical position of this line and move it further south. The last four winters were pretty cold in DC. I do wish that the houses were better insulated and that the cars were more adapted to icy road conditions.
Screens have little chance of success in France and Germany
In much of Europe, windows are only opened twice a day to open or close the shutters. A screen would just be in the way of reaching the panels. German windows are more likely to have screens, and I had one on my kitchen window back in Germany.
However, screens aren't an option all the time since the Germans (and French people) love to decorate their window frames and balconies with flowers. Geraniums are a popular choice in both countries, and they need watering on a regular basis during the summer.
In order to avoid bugs in Europe, we've learned to close the shutters first before opening the windows on the summer nights.
Here in the States, we changed all the windows when we bought our house. Then, I found darkening roller shades at Home Depot and installed blackout curtains in some rooms with large glass doors. It's not perfect, but it works in terms of sleeping in a darker room.
What's your experience with different windows, shutters, or screens? Questions and comments in the comment sections below are always welcome!
Foto credits:
– Blue shutters: Joel
– French exterior shutters: Napafloma, Topher76, JPC24M, Phil Richards
– American and German exterior shutters: Catherine Rochereul-Portier
Leave a comment with your Facebook account, or use the comment fields below
comments