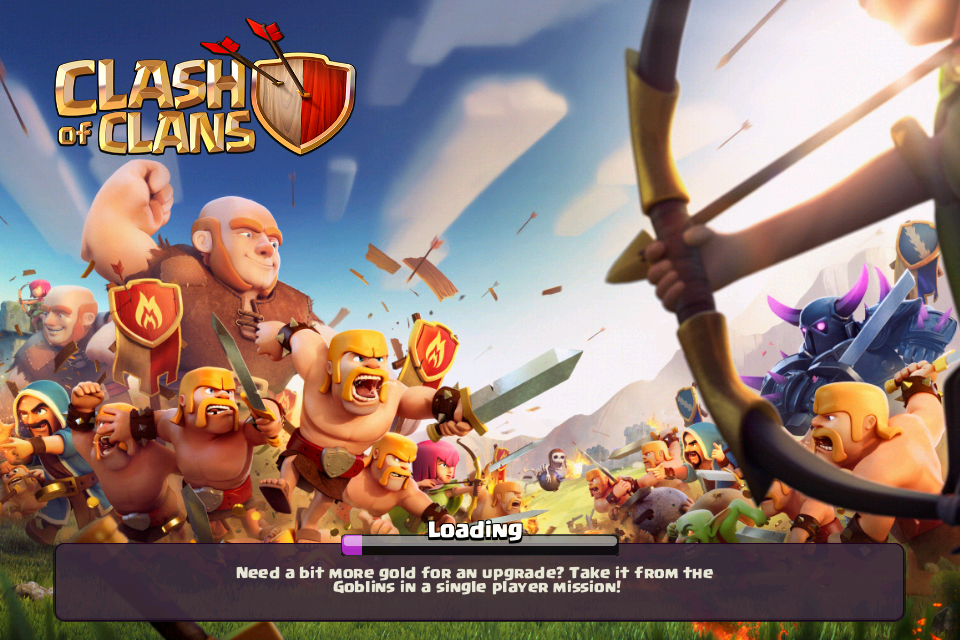 Clash of Clans described by a Millennial
Jasmine, my 15-year old daughter, is a typical trailing Millennial. She spends a lot of time online, prefers to send vocal messages with the Whatsapp application instead of calling and most of the time, she prefers also using Snapchat or Whatsapp instead of text messaging. She has tried for a while to convince me to play Clash of Clans, but I've resisted bravely so far (I haven't forgotten my near addiction to Quiz Up, a multiplayer trivia game…). When I asked her to tell me more about Clash of Clans, Jasmine drafted this article, telling me "Mum, it's for your blog!" Here are Jasmine's thoughts in interview format: Clash of Clans described by a Millennial.
What is Clash of Clans?
Clash of Clans is an online multiplayer game and a top-grossing app in the iPhone App Store. The app is free to download and to play, but upgrades can be purchased as well. Game of War: Fire Age, another online multiplayer game, comes in at second place. Other games fall in the same category like Boom Beach (#7), Kim Kardashian: Hollywood (#14) and Hay Day (#18). Five out of the first 20 top grossing apps are strategic multiplayer games. So, why are people more eager to pay money for such games than other ones?
How do these games work?
The player starts with a small village with a few buildings. Clash of Clans is about fortifying a base and defending it against bad guys (controlled by invading players!). Gradually, the player improves, and his or her village grows. Upgrades take time and are hard to earn in the game, but they can purchased in the app as well.
Supercell, the Finish company that developed Clash of Clans, Boom Beach, and Hay Day, made $892 million in 2013. Supercell makes money only through the sale of "gems," which are the currency used in Clash of Clans. Gems are used to speed up various aspects of the game, such as building updates and training of troops.
Clash of Clans: A successful business model
According to Business Insider, it would cost a Clash of Clans player $12,000 to upgrade a base so that everything is maxed out. Some people start to lose interest after the time between upgrades increases, which is often at least a day or two. But the majority of players get addicted to the game and are ready to pay to speed up the upgrade process.
The gems are very hard to earn in the game, but they are also easy to spend. Most people are ready to spend $5 for 500 "gems" instead of waiting a few days for an upgrade. At first, $5 doesn't seem like much, but 500 purchased gems don't get the player far. Eventually, players are persuaded to purchase more gems at higher rates (like 1,200 gems for $10). This means some people end up paying hundreds of dollars for the game.
How popular is Clash of Clans?
Jasmine, how did you hear about Clash of Clans?
People at my school talked about it. I think at the beginning only a few were playing. Then, they convinced others to play, and suddenly half of my class was also playing. One girl's father in my class played before her. I heard that her brother started to play with his father on the same account. Soon after that, she started playing on her own. I got curious about all this and started to play also.
The game is very popular, ranking first on the top-grossing list for mobile apps in the U.S., France, and Germany. It has also spawned its own merchandising, from t-shirts to ringtones to Lego sets. This table outlines the highest grossing mobile applications on the Apple App Store by country.
| Country | Ranking (08/2015) |
| --- | --- |
| United States | 1st |
| France | 1st |
| Germany | 1st |
| Madagascar | 3rd |
| Thailand | 10th |
Who plays Clash of Clans?
According to Newzoo Data Explorer, Clash of Clans players are predominantly male (77%). The average player is between ages 20 and 35 and is from a Western country, but players ages 10-20 and 35-45 (male and female) follow closely.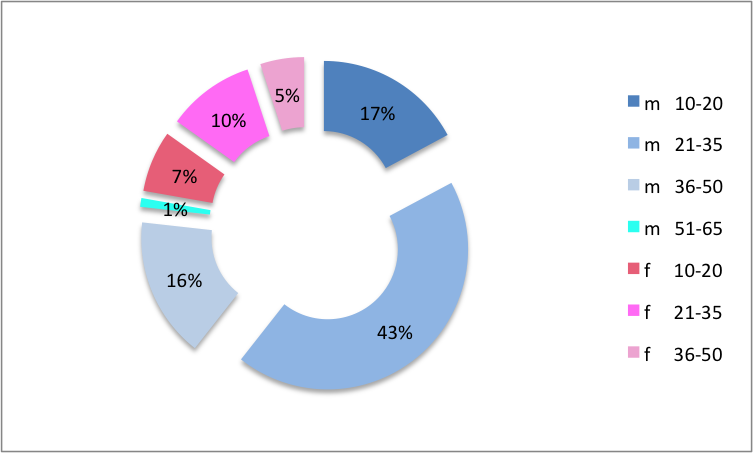 What makes Clash of Clans so addicting?
Clash of Clans players like to see the progress they've made and to compete with their friends. Competition and achievements keep a lot of the players interested. Competitive games like this tap into a natural human instinct of wanting to win and enjoying rewards. As a result, the game is highly popular for all ages, genders, nationalities, and salaries.
Problems with the addiction
Some players get a little too involved in the game, bordering on addiction. They organize their lives around the game and spend every possible minute on their phone. For addicts, the game comes before responsibilities and relationships in real life. Addicts also spend a lot of money on Clash of Clans and multiplayer games, sometimes even when they can't afford it. The top players spend the majority of their time on the game so that they can stay on top.
According to NewZoo Data Explorer, 42% of Clash of Clans players consider themselves "Core Gamers." Here'sNewZoo's definition: "Gaming is an important part of my life, and I spend a large amount of my spare time gaming. I enjoy immersive action-packed games the most and like to compete with other gamers."
Nearly 44% of Clash of Clans players consider themselves "Mid-Core gamers." Here is NewZoo's definition: "I play games regularly, favoring immersive games. I do not spend great lengths of time gaming and don't spend a large amount of money on it. However, if I [had] more spare time, I would probably spend more time and possibly money on games."
Jasmine, what about you? Are you addicted to Clash of Clans?
In a certain way, yes, I am, since it's the only game I kept on my phone. I don't have a lot of storage on it, so I have to choose what I really use. Yes, I am quite addicted because I get really nervous about it when I don't have wi-fi. I want to know if I got attacked, if my money is still there, if my clan won the war or not, and I want to use my upgraded troops and work on new upgrades. On the other hand, I'm not so addicted. For example, I don't spend any money on Clash of Clans. If I know in advance that I will not be online, I have no problem with it.
What does a mum say?
Jasmine left our conversation by telling me she has to plan her Clash of Clans attack because she didn't have the time to do it this morning! But I think she described her level of interest honestly. I don't worry at all about her gaming, as she spends more time reading, texting, and binge watching TV than playing the game. She may be addicted to having a wi-fi connection and using her smartphone but not particularly to Clash of Clans.
Jasmine, do you have any last words about Clash of Clans?
I started playing Clash of Clans about 7 months ago because I got curious and because a lot of people in my class were playing it. I got totally pulled into the game, and I keep playing today. Normally, I don't play one particular game on my phone for longer than a few weeks. Either I get bored, or the games need too much storage. I am quite proud of myself that I haven't spend one cent in the game. I keep telling myself that I'm stronger than this. Actually, it's more because I don't have money on my account. Otherwise, I probably would have given in to temptation.
I found an awesome clan where a lot of different people come together. The clan players include a mom from Alaska, a truck driver from Virginia, even an Iranian orthopedist studying in Germany. I spend a little too much time using the game, but I think that all together it's okay.
You know that your support means so much to me: one nice comment can make my week!
Leave a comment with your Facebook account, or use the comment fields below
comments