Work to live or live to work?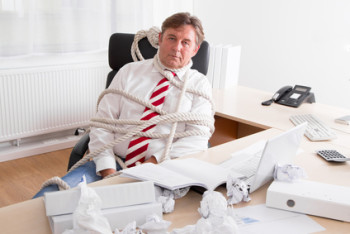 In a world ruled by "Time is Money", how do Americans take vacation? Not so much according to the lead Time article "Who killed summer vacation?".
In 2013, the average American worker took 16 days off. Compared with another data from 1976 to 2000, this is five days fewer that in years past. Five days is a week! As a French-German bi-national, this is quite difficult for me to understand. And I fully agree with Daniel Kulle, North American General Manager of H&M, who is quoted in the same article: "If you feel like you are happy and rested, you'll do better work".
Upcoming article series on work-life-balance in the United States
Summer vacation has just started for my children: 11 weeks of traveling, summer camps and family gatherings. Now is a excellent time to start an article series about work-life-balance in the United States. Please take a look at this infographic and share your experiences in the United States or elsewhere by leaving a comment at the end of this blog post. Thank you!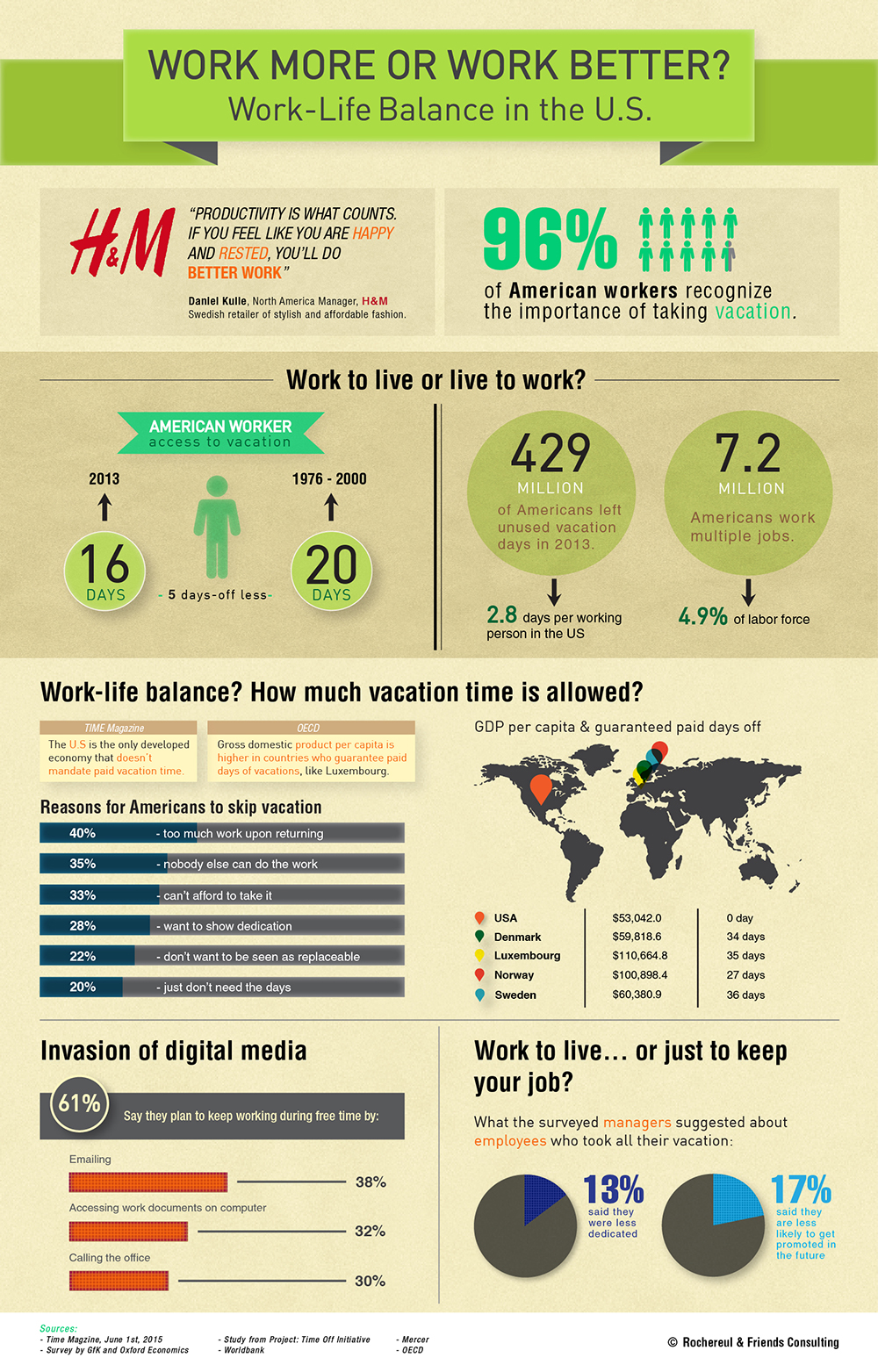 Photo credit: © Jeanette Dietl
Leave a comment with your Facebook account, or use the comment fields below
comments