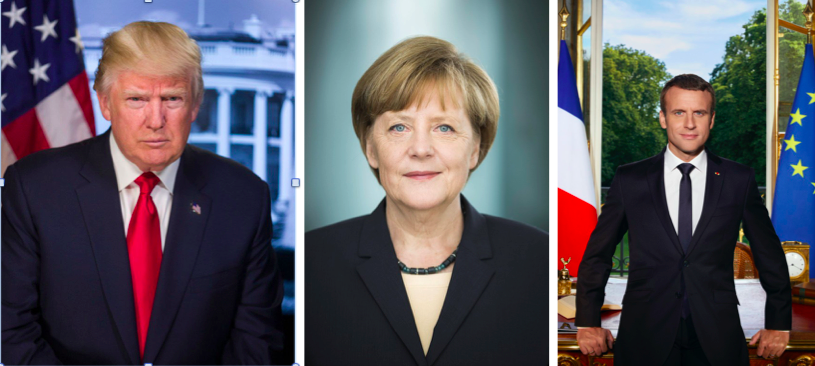 The official portraits of Trump, Merkel, and Macron couldn't be more different. Since WWII, Germany has avoided featuring overly strong leaders. Macron's portrait is carefully staged, while President Trump's portrait lacks professionalism. Take a look behind the scenes and compare the portraits of Trump, Merkel, and Macron.
Last week, I attended a presentation by Ken Walsh, White House correspondent since 1986. The introduction to his new book was stunning, and I eagerly absorbed every word for almost two hours. In Ultimate Insiders: White House Photographers and How They Shape History, Walsh relays how White House photographers have impacted the public's perception of each president. Depending on their relationship with the president and his family, the pictures show either deep trust or aloofness.


Photos are a powerful tool in shaping public impressions.
Some presidents were comfortable in front of the camera. Others were not. Some leaders quickly understood the power of pictures and have used them to promote a certain image. Others were more reserved.
What does that mean for the photographs of the current American, German, and French leaders? What messages are these portraits supposed to propagate?
As a baseline and for simplification, I have decided to focus on the official portraits as shown here side by side.
Combative Trump. Friendly Merkel. Business-like Macron.
Spontaneously, these are the first adjectives I associated with each portrait. When I checked the internet for deeper analysis, I was amazed by the interest the media took in the official pictures of the newly elected presidents Macron and Trump.
America's controversial figurehead
President Trump is not popular in the media, and he complains regularly about their negative narrative. For pictures taken by news photographers (in opposition to the official White House photographer, Shealah Craighead), his complaints make sense to me. Most pictures of him are unflattering (e.g. with flying hair before boarding Air Force One) or embarrassing (like throwing rolls of paper towels in Puerto Rico).
A positive report like this Business Insider is rare.
Do you—like me—wonder the White House took so long to release an official portrait of President Trump? The picture featured above was actually a campaign picture that served as his official portrait between inauguration and October 2017.
The president's new official portrait looks like this: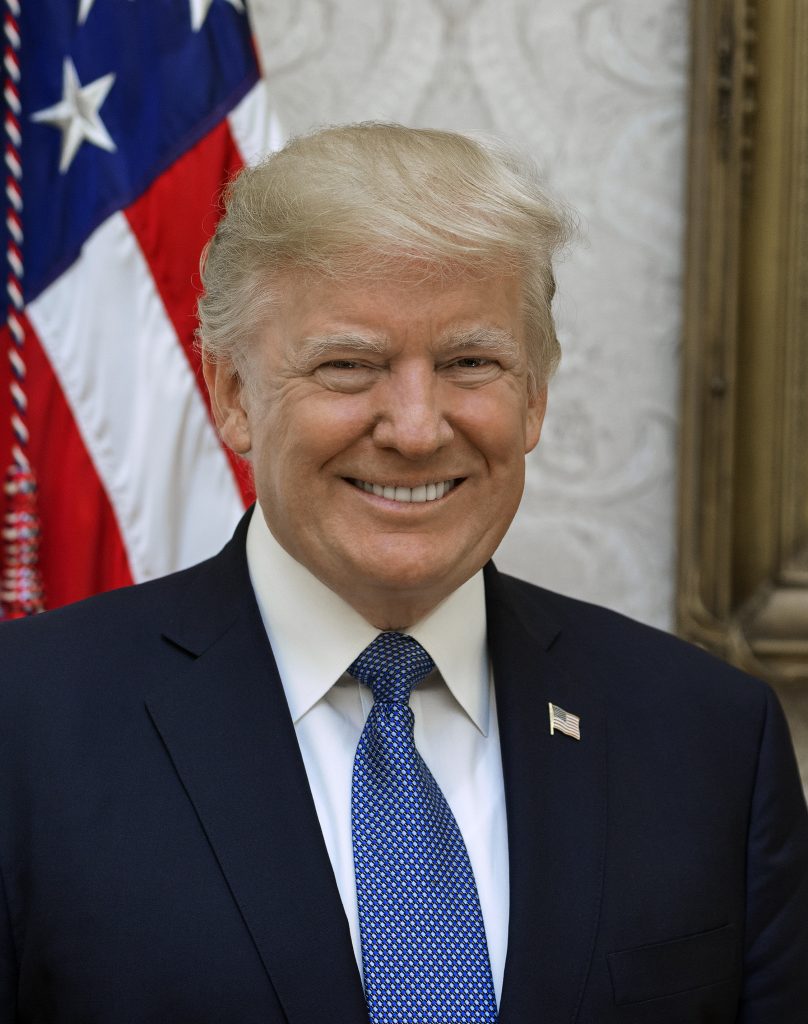 Is the new portrait really better? I'll let you decide.
Considering Trump's strong wish to control his image and his experience on reality TV, I'm surprised that he has not taken advantage of the position of the official White House photographer. This could be a fantastic tool for controlling his public image directly. In my opinion, the official portrait is certainly better but still not presidential enough.
Germany's low-profile leader
Angela Merkel has been chancellor of Germany for the last 12 years. She is not particularly photogenic, but in her last official portrait from 2013, she looks gorgeous—even if the picture is probably massive photoshopped! At first glance, the frontal photography is pretty simple. However, on closer inspection, the background color matches her blue eyes and the pearls of her necklace exactly.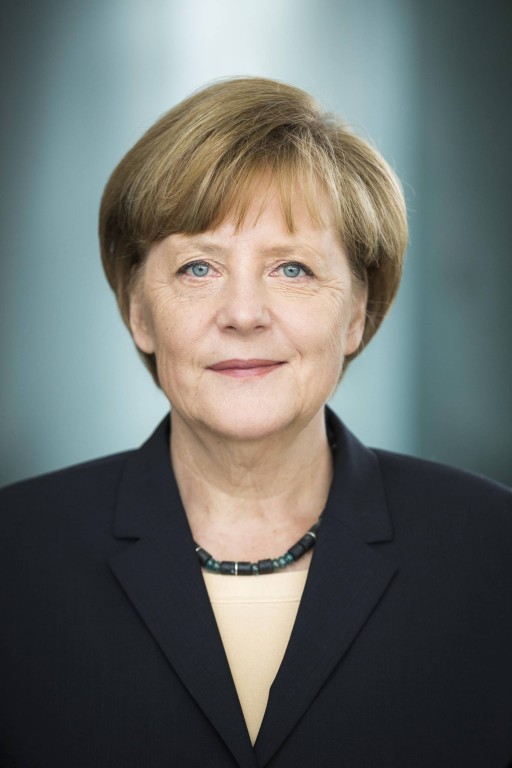 Seventy years after WWII, Germany is still cautious with the appearance of their leaders, and even campaign pictures can be bold. When young politician Lindner broke with the establishment last year, leading the liberal party campaign, he earned extensive criticism and mockery. Here's an overview of the recent German election billboards:
Despite Merkel's many years of public service, we know very little about her outside of this role. Married and childless, she reportedly has a solid sense of humor and self-derision. A very private person, she has never seem comfortable in front of a camera. Perhaps more striking is the work of German artist Herlinde Koebl in Traces of Power.
Since 1991, Koebl has met the German chancellor once every year, and taken a portrait. How do you feel looking after looking at Merkel's black and white pictures?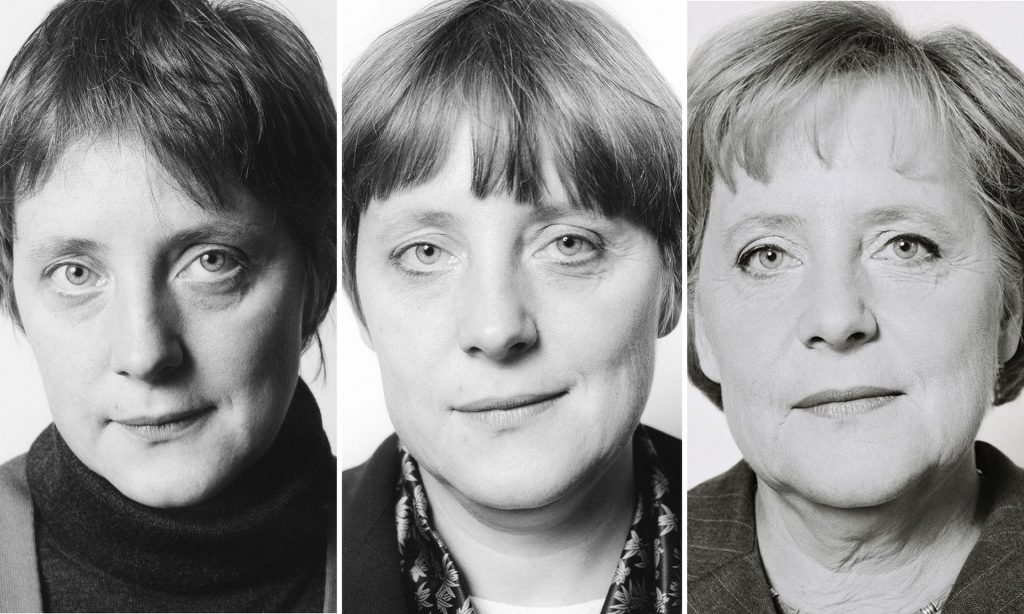 The French media's new favorite
If I were a journalist or photographer, I'd be thrilled with the new French president. Besides his stellar career in politics, Emmanuel Macron's life offers enough material to make headlines for weeks. To top it off, he is smart and good looking. No wonder that many newspapers took the time to offer an in-depth analysis of his official portrait.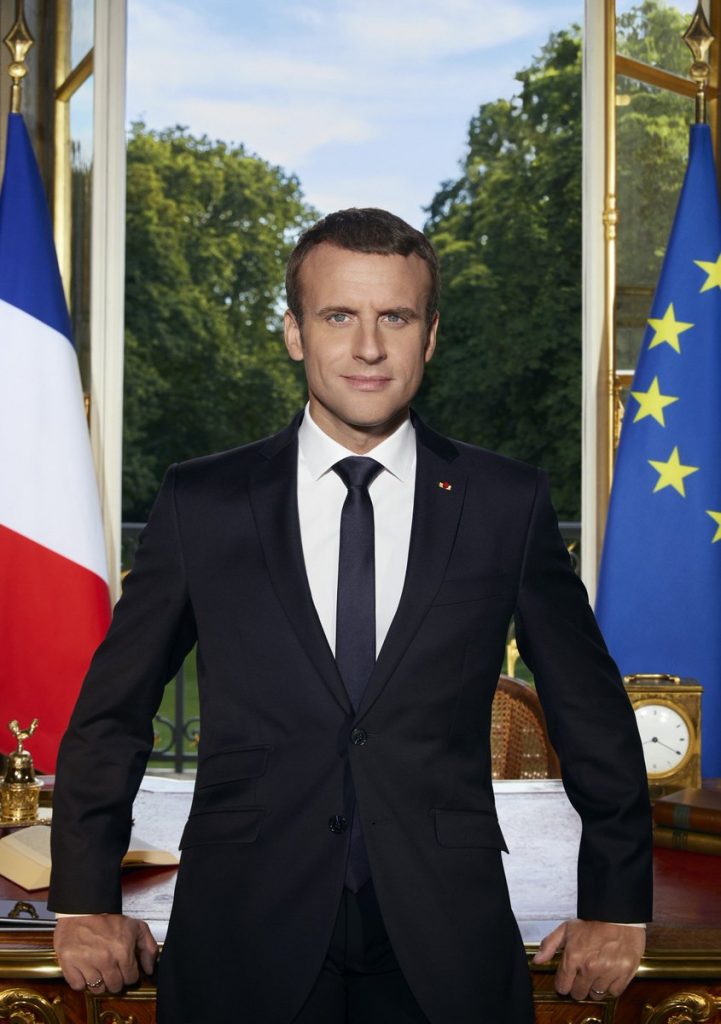 On June 29, 2017, the Washington Post described "the subtle messages in Emmanuel Macron's official portrait." The article reminded me of assignments during college where I aced advertisement analyses. But, it's true that Macron belongs to a class of politicians who know the power of pictures. For years, he and his wife Brigitte have been working closely with chosen media members in order to control the message they convey.
"Controlled" is the feeling I get after looking at Macron's official portrait.
Macron knows the photographer, 35-year-old Soazig de la Moissonnière, who has been working with him since his presidential campaign. Trust defines their relationship and shows clearly in the portrait.
Gripping the sides of his desk, Macron stands in his office in front of a window, open to the Elysée palace gardens. Two flags of equal size flank him—France's tricolor on his left and the European Union's on his right. An antique golden clock tells the time, 8:20 AM. Two cellphones, three books, and the Gallic rooster complete the picture. The whole composition is perfectly centered and framed with the flags.
What struck me is his unusual smile, which differs from all representations I have seen of him so far. It says, "I'm a strong, dynamic, and self-confident leader. I may look nice, but don't mess with me."
What a difference compared to Trump's and Merkel's official portraits!
However, observers were quick to see a resemblance to President Obama's 2012 portrait. Check it out for yourself.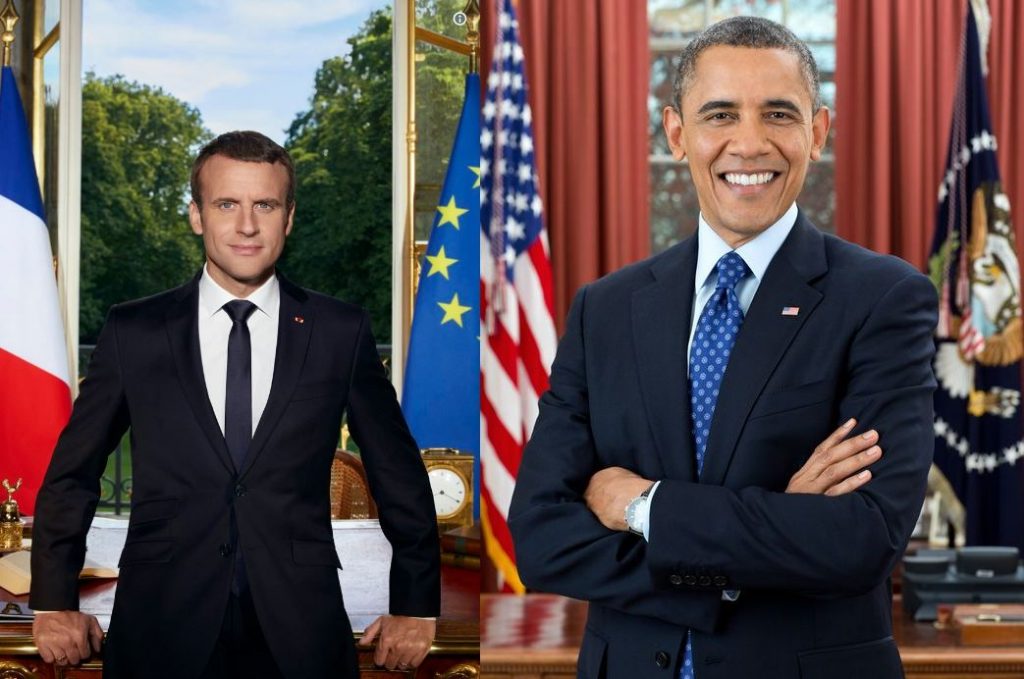 Do you have any impressions to add? Don't be shy about leaving a message in one of the comment section below!
Leave a comment with your Facebook account, or use the comment fields below
comments