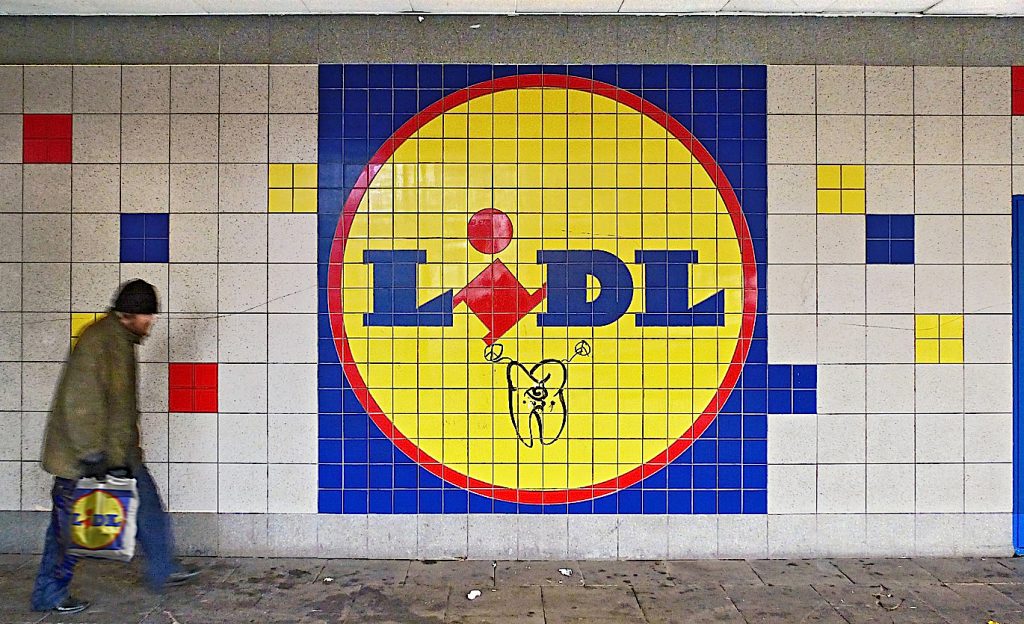 Although Lidl announced plans to slow its US expansion, it's too close to call.
According to a study by the University of North Carolina's Kenan-Flagler Business School, in areas where Lidl has opened stores, grocery prices are down by as much as 55%. On average, competing retailers near Lidl stores charge 9% less than in places where Lidl has no presence. As competitors quickly matched prices, Lidl hasn't been as successful as expected and has decided to slow its expansion in the US.
On January 17th, Handelsblatt (a German business newspaper) stated that Lidl is facing difficulties in the United States. A company spokesman admitted that the expansion strategy "needs adjustment." In the same article, Michael Rogosa from Retailnet Group stated that "Lidl's management underestimated the challenge in the US. They failed to understand how complex and diverse the US market is." The article has been largely spread by the American press—as Forbes noted, "Finally Lidl sees the need for a strategic plan for future expansion."
Aggressive discount policy
The Kenan-Flagler study also revealed that Aldi customers save up to $14 on their total purchase in markets where Lidl is present compared to areas with no competing Lidl store. In contrast, customers only save $3 at Walmart, as the corporate giant more quickly matches local prices.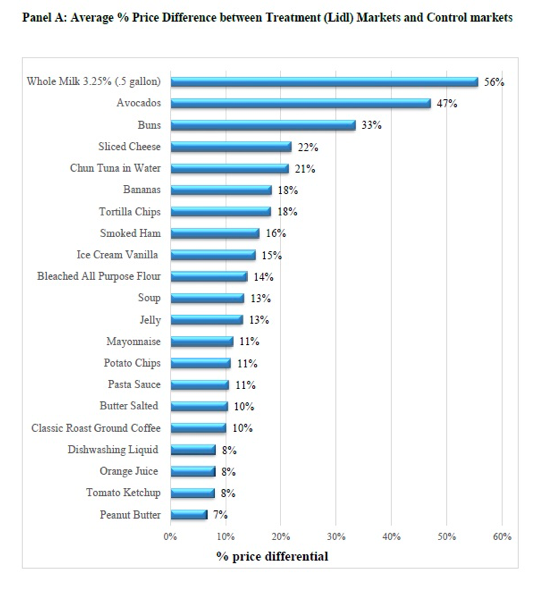 Source: CNBC
Lidl in the United States is making adjustments
Lidl's competitors are probably most interested in the slowing expansion, which is connected to changes in store size. Originally twice as large as a German Lidl store, Lidl's US locations have recently been advertising for smaller stores.
As I read the Handelsblatt article, I couldn't stop comparing Lidl to Aldi US. When I first visited Lidl in Manassas, VA, I spent over 20 minutes hunting for the store. My GPS may not have worked perfectly, but the store is not visible from the main road. According to Forbes, Lidl is now looking "to put its smaller stores in town centers where a high population density is within a radius of two miles.". The company is also seeking co-tenants. All of this strongly reminded me of visiting an Aldi store in Gaithersburg, MD.
You can watch here my video of Aldi's new store concept!
A few final words about Lidl in the United States
I'm not representative of most Lidl customers. Like so many Germans living in the US, I crave good old German bread, Bretzel, beer (well, at least for my husband), and many other German specialties. So, it's no wonder that I drive at least an hour to Manassas in order to buy lots of German food.
I found shopping at Lidl enjoyable—and not only for the bakery corner (watch the video to know more!). Every time I've prepared the halal lamb I purchased, it was succulent. Originally, I picked up their organic ground beef with some skepticism, but it also exceeded my expectations. I love their choice of international cheese (French, Italian, and Spanish) and appreciated navigating their bright, well-lit aisles.
However, my favorite part of shopping doesn't exactly match American tastes. Furthermore, the stores are gorgeous but expensive to build. I guess the newer, smaller ones will have fewer windows and a more limited international assortment of products. With that said, I wonder how Lidl will differentiate from other retailers. Will they reduce their strategy to price aggression only?
It's your turn now! What are your thoughts on Lidl's chance of success in the United States?
Foto credit : Flickr by txmx2 
Leave a comment with your Facebook account, or use the comment fields below
comments