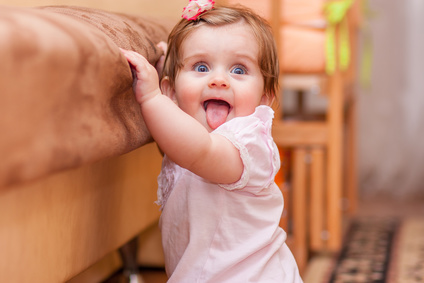 5 examples of smart applications for fast-food restaurants
It's not all about Foursquare! Many fast-food chains have developed their own mobile application with features like store locations, menus, nutritional information, and ordering capabilities. The most successful app is by Taco Bell, who says that customers who use its app are buying and eating more. Advantages of using apps for fast-food restaurants include being able to order and pay in advance, then skip the line at checkout.
In the first months after my arrival in the States, my children wanted to try every single fast-food chain. Not exactly the food I like, but I considered the experience a market survey. Little by little, we went to major American fast-food restaurants like Five Guys, Subway, Taco Bell, and KFC. My children's passion for fast-food has slowed since they mostly disliked the food, except for French fries.
It's not that we don't go to fast-food restaurants anymore. We had a great experience at In & Out in California, and we are really sad that they are not available on the East Coast yet. It's also part of our new "American" family tradition to go to a local diner on Friday evening. Having a 15-year-old daughter (who wrote a fantastic blogpost on feminism), I visit Chipotle and Starbucks more than I would like. On the other hand, these experiences allow me to study their customers, menus, and practices first-hand.
How to skip the line at fast-food restaurants
During the summer, I started a new Catherine-style survey. First, I wanted to skip the lines. Second, I wanted to report in this blog about my user experience with several apps. Restaurants don't have to be a big chain to have an app. My favorite fast-food restaurant is CHOPT, which is a chain of fresh salad bars around Washington D.C. and New York. After spending $100 with the app, I earn $10, which is about the price of a salad.
Here are my top 5 fast-food restaurants with a smart app.
1. Chipotle
Chipotle's app offers their menu and the possibility to customize your order. Payment is made with a credit card or gift card. This is a really nice way to skip the checkout line!
2. CHOPT
This app's scan function is easy to use and makes paying simple at the cashier. Users also receive a $10 reward after spending $100. However, when I downloaded the app, I didn't like having to give my credit-card information, which is saved with my profile.
3. Starbucks
Starbucks is called "a leader in mobile payments." According to Bloomberg BusinessWeek, Starbucks makes about $8 million through payment with the app each week. My daughter has used the store's app since last summer and loves to pay with it to earn points (named stars!) and to redeem them for a free drink.
4. Dunkin Donuts
This app resembles CHOPT's but has a nicer interface: Users can download the app to pay at the register instead of digging for their wallet. Users also can view reward-points balance and receive special offers.
5. Taco Bell
According to Bloomberg Businessweek, this app has been downloaded 3 million times! It includes a geo-localization feature to determine the customer's whereabouts. This allows Taco Bell to prepare your food only once you are within 500 feet of the store and you notify that you are around to pick it up. I personally dislike giving restaurants my location, but this doesn't seem to bother many Americans. On the plus side, the app ensures the food is hot when you pick it up!
Although these amazing apps allow me to skip the line at fast-food restaurants, I would appreciate an app that allows me to experience the application first instead of forcing me to register before using it at all. I only want to register my information if I want to place an order or to leave a comment. Seems fair enough, doesn't it?
Some final advice
Secure your account with an appropriate password. Use a mix of uppercase and lowercase letters, numbers, and symbols (like: H@w_2-Guide!). Hackers can obtain your bank information easily from your phone if you use a simple password over a public connection. A bad password is e.g. taco for the Taco Bell app. But don't worry about Taco Bell! It requires users to create a password with uppercase, lowercase, and at least one digit. Good app, and good job Taco Bell.
Foto credit by © pahanchik
Leave a comment with your Facebook account, or use the comment fields below
comments