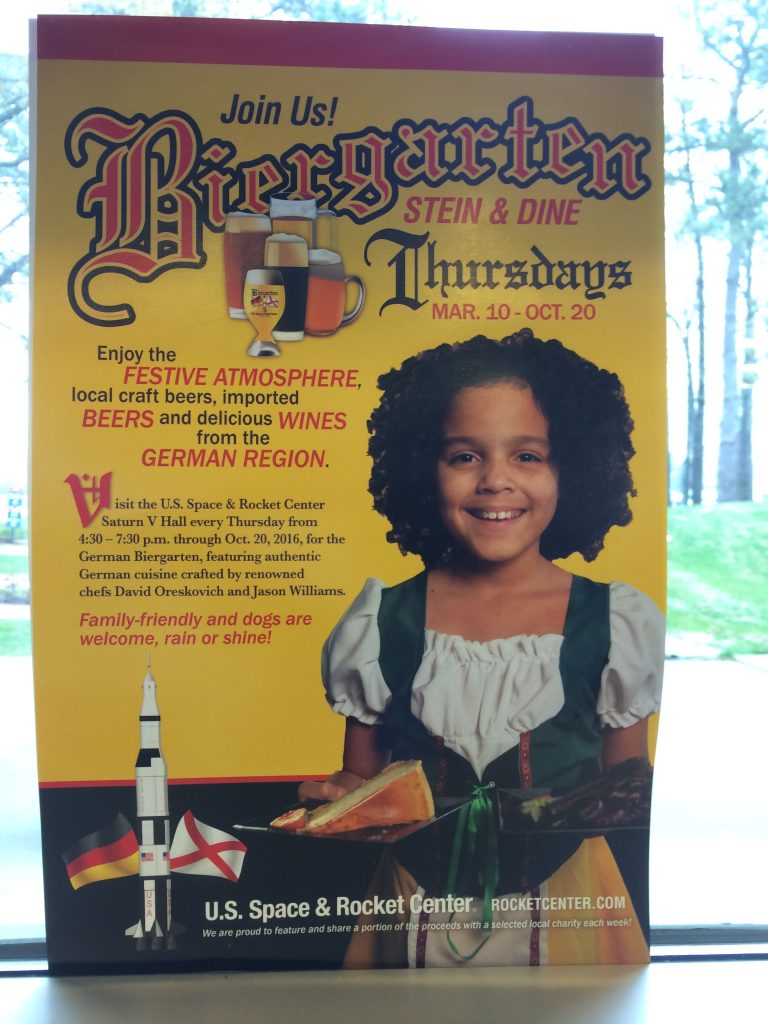 German cars, kindergarten, and noodles are remnants of the vibrant German culture in the US. What happened to German America?
It all began with a joke that wasn't really a joke. "Catherine," someone asked me, "did you know that Americans called French fries 'freedom fries' during the first Gulf War?" Of course, I didn't know that. Honestly, the idea that Americans were mad enough at the French government for opposing the invasion of Iraq to rename their fries sounded quite silly to me. But, this made me think about other Americanized terms, such as sauerkraut being called "Liberty Cabbage" during WWI.
In 1910, Germany was the top birth nationality among US immigrants. Today, almost 50 million Americans can claim to have German origins, but very few of them demonstrate their heritage in daily life.
I remember visiting the Chevy Chase neighborhood in search of a suitable house for our family of seven. When my husband saw a sign for the realtor Kristin Gerlach, he suggested calling her. Her name sounded very German, which seemed like a good start for us.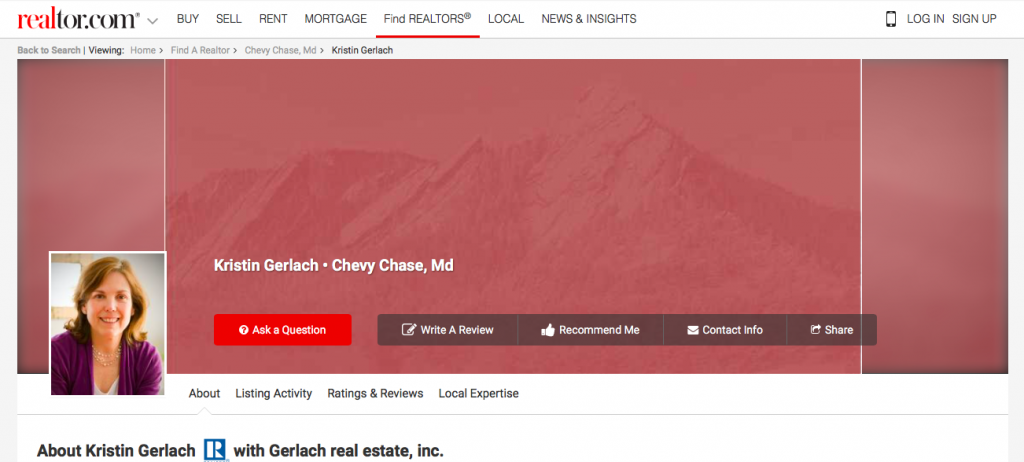 But, Ms. Gerlach turned out to be a true American with long-forgotten German ancestors and she didn't speak German at all. This realtor is just one example of the many Americans with long-lost German heritage. In fact, Wikipedia has dedicated a full article to prominent German Americans, which I found interesting:
From liberty cabbages to freedom fries
At the beginning of the past century, many US immigrants had German origins. German culture flourished in the American landscape with 488 German language daily or weekly newspapers around 1900, according to The New York Times.
"At the turn of the last century, Germans were the predominant ethnic group in the United States . . . New York City had one of the world's largest German-speaking populations, trailing only Berlin and Vienna, with about a quarter of its 3.4 million people conversing auf Deutsch. Entire communities, spreading from northern Wisconsin to rural Texas, consisted almost exclusively of German immigrants and their children."
German Americans also shaped the political landscape, as "Midwestern German-Americans were a backbone of the early Republican Party."
Author Erik Kirschbaum explains in Burning Beethoven: The Eradication of German Culture that the number of German Americans contributed to America's decision to stay out of World War I for so long. When the US finally entered the war, local resentment was high, and German Americans came "under intense, and often violent, scrutiny."
Even German food was targeted. After a 75% decrease in sales, worried producers termed sauerkraut the Liberty Cabbage to improve its appeal.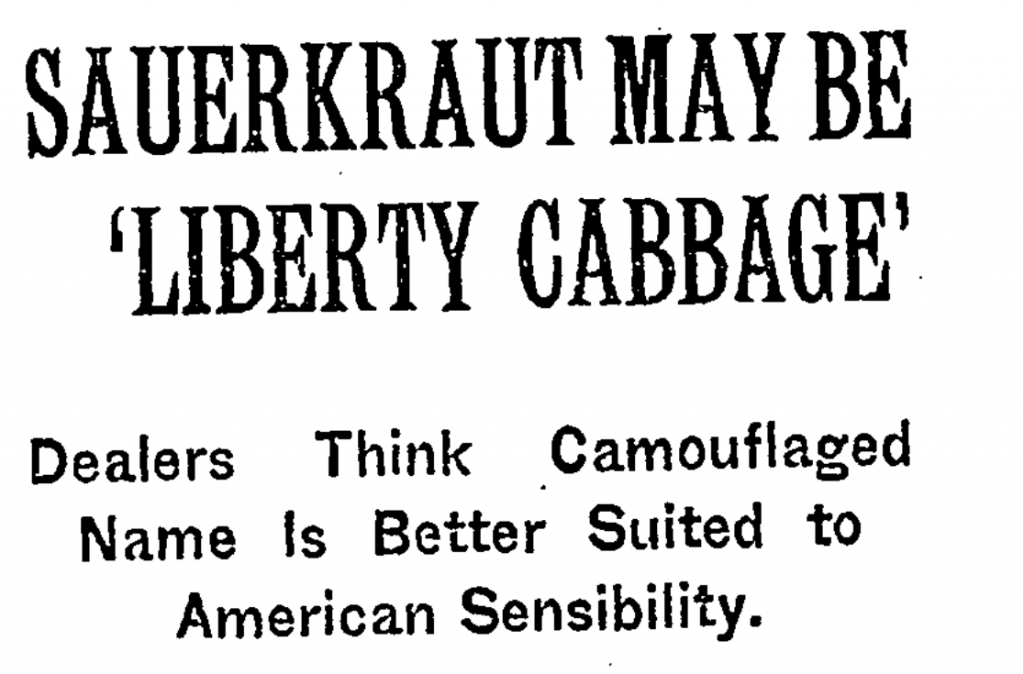 WWI and the silencing of German Americans
While the US was involved in the war, Americans with German roots were accused of being spies or interned for various offenses. Approximately 30 people were killed by anti-German mobs, and "hundreds of others were beaten or tarred and feathered," says The New York Times.
As a result, German Americans started to hide their roots. For example, President Trump, who claimed to have Swedish roots, actually has a grandfather from Kallstadt, a small German village. Some German Americans even changed their names. When President Eisenhower's family migrated to Pennsylvania, their original name was Eisenhauer (German for "iron miner"). Others canceled their subscriptions to German newspapers, which started to disappear due to their dwindling readership.
The role of German Americans in modern culture
Today, there are more German Americans in the US than Mexican, Italian, or Irish Americans. But, besides Oktoberfest, what German traditions are left in the US?
In terms of cultural preferences, both Americans and Germans emphasize promptness, punctuality, and time management. Germans excel in military-style planning, while Americans are masters at organizing big events. Food has a similar place in both countries, and I suspect that many Americans and Germans would agree that "food is fuel" rather than a form of art or a source of pleasure.
In daily life, I suspect also that the success of German cars in the US is partially due to the presence of German blood in American veins. Today, few people remember that Heinz ketchup's founder originally hailed from Germany, just like Steinway, Boeing, and Pfizer.
At least some German words remain in American daily life. Children still go kindergarten. American express overwhelming emotions through the term angst. Wiener and Frankfurter sausages are enjoyed by many Americans, as well as Gummi bears (Gummibär), noodles (Nuddel), pretzels (Brezel), seltzer, and strudel.
Perhaps, during WWI, German Americans paid the price of becoming fully assimilated in American society. Would you agree?
For more insights, just check out Erik Kirschbaum's book:
Leave a comment with your Facebook account, or use the comment fields below
comments