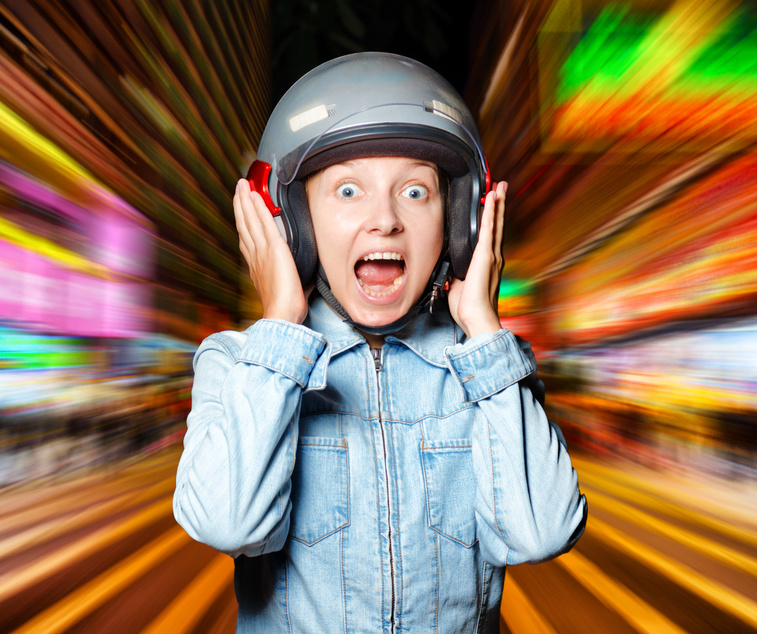 Car accidents are the leading cause of death for American teens. When I consider how they learn to drive, it's no wonder!
Yesterday, my 11-year-old stepdaughter came home with an assignment about teen driving. Part of the assignment was to interview an adult and summarize his or her thoughts.
I'm not opposed to teen driving. In fact, I consider it a necessity in a country as large as the US. I surely appreciate my oldest daughter having her driving license since last January! I'm also very grateful to have one more person available to drive her four siblings to appointments, events, or shopping expeditions.
However, teens drivers are only as good or as bad as their teachers. If you haven't read my post yet about American drivers, I invite you to do it now: "10 reasons why Americans can't drive".
Here's some information for non-American readers: in the US, teens learn to drive with their parents or relatives. They can start as young as 14 in some states like Alaska or Kansas or at 16 (in Kentucky, Connecticut, etc.). Each teen has to log a set number of practice hours, ranging between 30 (Alabama) and 60 (Maryland). Only a few driving school hours are mandatory (6 in Maryland, for example).
Granted, my 10 reasons why Americans can't drive are emotional. Thus, it's wise to check some stats so we can compare the US with Germany, where people drive faster.
Road safety: Comparing the US and Germany
According to Fortune, 2016 Was the Deadliest Year on American Roads in Nearly a Decade. The number of car deaths totaled 40,200. In the same period, 3,214 Germans were killed in car crashes.
Put differently, Germany has a ratio of 3.9 deaths per 100,000 people, while America's ratio is 12.4 per 100,000.
My children are 3 times more likely to die on the road in the US than in Germany.
| | USA | Germany |
| --- | --- | --- |
| Population | 324.982.000 | 82.174.684 |
| Deaths | 40.200 | 3.214 |
| Deaths per 100,000 population | 12.4 | 3.9 |
What about teen driving and road safety?
Unfortunately, German and American data are not comparable because Germans can't drive alone before their 18th birthday.
In the US, according to the Centers for Disease Control and Prevention, "Motor vehicle crashes are the leading cause of death for US teens." The Insurance Institute for Highway Safety states that in the US, "the fatal crash rate per mile driven for 16- to 19-year-olds is nearly 3 times the rate for drivers ages 20 and over. Risk is highest at ages 16-17."
After considering these stats, I would say that my original blog wasn't wrong! I just wonder why business-loving America hasn't developed the highly profitable industry of large-scale driving schools.
Look at Germany! Only 12 hours behind the wheel are mandatory, but German teens need on average around 25 hours of instruction before passing their driving test successfully.
For $50 per hour, each student brings in around $1,250 for a German driving school. In comparison, my daughter's Maryland driving school charged only $600 for theory classes and 6 hours of actual driving.
That may be good for my bank account, but not so good for road safety, I'd say.
Leave a comment with your Facebook account, or use the comment fields below
comments